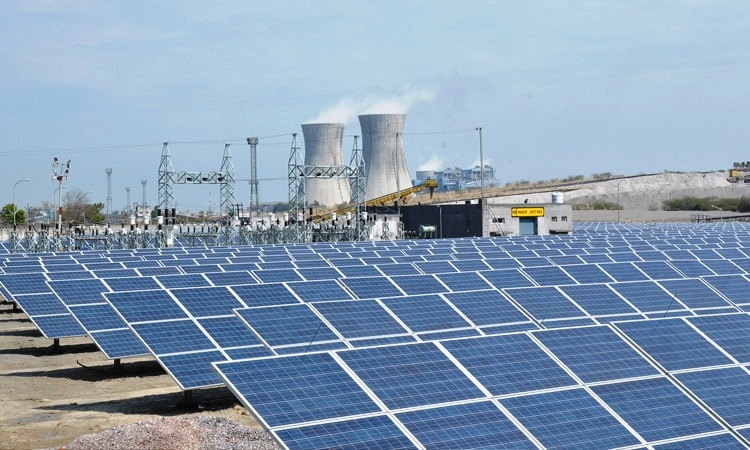 Key points:
Biden's new plan aims to revitalize coal communities in the U.S. through clean energy projects, creating jobs and reducing reliance on fossil fuels.
The $16 billion plan will fund clean energy initiatives like wind and solar power, energy efficiency programs, and job training for coal industry workers transitioning to new careers.
This plan addresses economic and social challenges in coal communities impacted by industry decline, creating new opportunities and supporting a sustainable future.
President Biden, is committed to investing a substantial amount of funds – amounting to hundreds of millions of dollars – into clean energy initiatives. The main aim is to turn coal communities into sustainable energy hubs, promoting eco-friendliness and reducing carbon emissions.
According to the White House, the administration will allocate $450 million from the Bipartisan Infrastructure Law to the Department of Energy, which will use the funds to finance various clean energy demonstration projects on former mine lands. According to Energy Secretary Jennifer Granholm, these projects will showcase new technologies such as microgrids, advanced nuclear, and power plants with carbon capture. The existing infrastructure, such as transmission lines and substations, will also be repurposed to accommodate the new project.
"These projects could spur new economic development in these communities," Granholm said in a call with reporters. The Biden administration is committed to reinvigorating coal communities and creating new jobs while reducing reliance on fossil fuels. With this investment in clean energy, the administration hopes to create a sustainable future for these communities.
President Biden's plan to revitalize coal communities in the United States through clean energy projects has gained momentum, with $16 million from the infrastructure law being allocated to the University of North Dakota and West Virginia University for designing a full-scale refinery facility that can extract rare earth elements and minerals from coal mine waste streams. Energy Secretary Jennifer Granholm said this project would create essential materials for solar panels, wind turbines, E.V.s, and more while cleaning up polluted land and water and creating good-paying jobs for local workers.
" There is a possibility of building a first-of-its-kind facility which will produce essential materials for solar panels, wind turbines, electric vehicles, and many other uses while cleaning up polluted soil and water as well.
The materials are currently heavily sourced from outside the U.S., making this initiative a critical step in achieving the administration's goal of reducing reliance on foreign sources.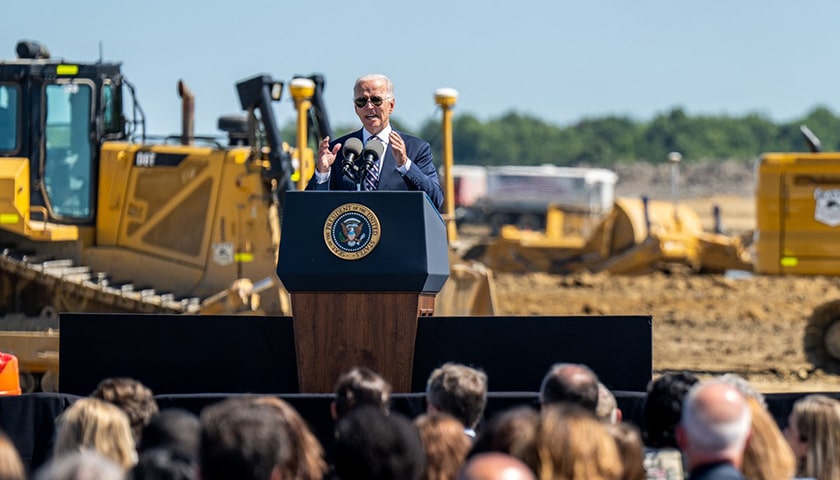 Biden's interagency working group focused on revitalizing coal-power communities through federal investments has identified 25 priority areas for development, including West Virginia and Wyoming. The White House reports nearly 18,000 identified mine sites across 1.5 million acres in the United States.
This initiative is expected to create a new era of economic prosperity and sustainability for the coal communities, which have been struggling due to the decline of the coal industry in recent years. Biden's plan is geared towards boosting economic growth, promoting environmental consciousness, and reducing reliance on fossil fuels.
The Biden administration is pursuing a significant effort to fight climate change and support communities impacted by the shift away from fossil fuels. Although the President's ambitious clean energy plans met with resistance in Congress, the Bipartisan Infrastructure Law, Chips and Science Act, and Inflation Reduction Act still unlocked funding for the administration's initiatives.
The administration's task force ensures that communities most affected by the transition take full advantage of the federal benefits available. "Biden's senior advisor for clean energy innovation and implementation, John Podesta, said the new and expanded operations are generating good-paying jobs in energy communities. Energy communities could receive substantial federal assistance from these laws, such as capping abandoned oil and gas wells, extracting critical minerals, building battery factories, and launching carbon capture or green hydrogen demonstration projects."
The Biden administration has announced a new working group that will focus on promoting clean energy investments in communities that have been dependent on the energy sector for jobs for a long time. Deputy Treasury Secretary Wally Adeyemo said the Inflation Reduction Act, which was passed by Democrats last year, aims to lower the deficit while promoting energy security, lowering energy costs for consumers, and combating climate change.
"Adeyemo, a Treasury official, expressed the government's commitment to ensuring that every American, particularly those in communities historically reliant on the energy sector, benefit from the growth of the clean energy economy. He emphasized that economic growth and productivity increase when all communities have the opportunity to reach their full potential. The Treasury is actively implementing the law to achieve these objectives."
The working group has already funnelled over $14.1 billion in federal investments into select communities, while private companies have invested an additional $7.4 billion in former coal-producing areas. These investments include a $522 million project in Jackson County, West Virginia, by Berkshire Hathaway Energy to create an aerospace manufacturing facility where an aluminium plant once stood; a $2 billion TerraPower investment in a nuclear reactor on a closing coal plant in Kemmerer, Wyoming; and a $365 million Novelis investment in an aluminium-recycling facility in Todd County, Kentucky.