The Weather Channel (TWC) is a live 24-hour weather news network that started to broadcast on May 2, 1982. The channel begins airing locally to Cox Cable subscribers. Read More

It got regional forecasts from NOAA (National Oceanic and Atmospheric Administration) and local forecasts from the NWS (National Weather Service).
Early developments
On August 1983, after losing millions in its first year of operation, John Coleman, "the father of The Weather Channel," surrenders control of the cable network to Landmark.
In 1984, TWC started charging the cable operators to carry its transmission. The audience share of the channel reached out to over 50 million homes nationwide in 1992.
Programming Developments

1- Started prime-time simulcast

During August 2000, The Weather Channel starts making its own prime-time simulcast and launches "Atmospheres," an exclusive television news magazine featuring weather-related news and information.

2- Logo Redesigning

2005 was the year when the channel redesigned its logo and revamped its programming to a next level in the field of weather reporting.

3- Launch of a HD Studio 

On June 2008, TWC debuted its $60 million High Definition Studio.

(On July 7, 2008, NBC Universal along with two private equity firms, Bain Capital and Blackstone Group, announced plans on buying the channel & assets for $3.5 billion. The deal was made & closed on September 12, 2008.)
The Weather Channel's Current News Programming
TWC produces a service that based on some advanced versions of WeatherStar technology, called Weatherscan on which a separate station constantly displays local & regional conditions & forecasts along with TWC's logo & advertisements.
Headquartered in Atlanta Georgia, The Weather Channel only runs their US station, although it does air a forecast for international locations.
TWN (The Weather Network) is the Canadian-based sister network of the TWC. The sister channel uses the same technology that is currently used by its parent station.
Apart from delivering its cable TV programming, The Weather Channel also provides forecasts for terrestrial & satellite radio stations as well. The channel holds its extensive online presence via "Weather.com," which is the official website of TWC, and started its operations back in 1995.
Hierarchical Changes
From November 2008 to February 2009, The Weather Channel laid off nearly seven of its long-time on-camera meteorologists: Eboni Deon, Kristina Abernathy, Kristin Dodd, Cheryl Lemke, Rich Johnson, Mark Mancuso and Dave Schwartz (Schwartz would return to TWC in April 2014). Except for Deon, all had been on the broadcast for many years, and the network had continued three of them for over twenty years.
In July 2012, TWC terminated Bill Keneely–the last of the original on-camera meteorologists who appeared on the network's initial broadcasts in 1982.
In January 2012, David Kenny got appointed as the CEO of TWC, replacing former AOL executive Mike Kelly, who got elected as the network's CEO in the summer of 2009.
On September 9, 2015, it was announced that TWC would go through a pashed overhaul of its programming schedule during 2016. It stated that channel would gradually shift its focus towards a forecast-based lineup, and it would be reformatted as a weather-focused station (eliminating lifestyle segments).
The Weather Channel also declared it would no longer greenlight original long-form programming. The network decided to expand its live forecasts content on its schedule throughout 2016, once all remaining long-form programs already in progress conclude their runs.
A synopsis of The Weather Channel's programming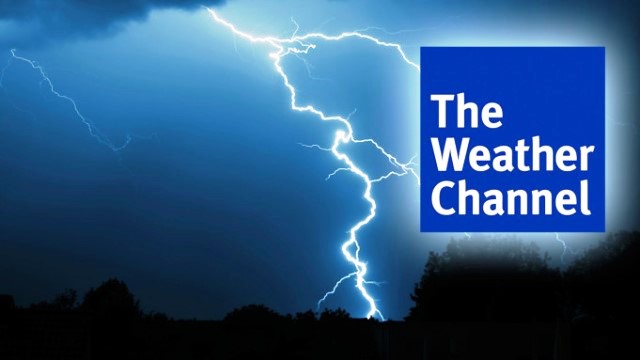 The Weather Channel is currently an exclusive platform for all the weather-related programs and reality TV shows.

America's Morning Headquarters or AMHQ – an American morning television program on The Weather Channel airing every morning 5 to 9 am.
AMHQ focuses primarily on morning weather conditions, news, and markets information from around the US.
The program was set to air until 10 am, however since 2017, it's usually cut back an hour for additional live broadcasts for Weather Center Live–another late-breaking weather and forecast information program by TWC.

Strangest Weather on Earth – a TV series starring Mike Theiss. He drives a look at some of the much-less-usual environments, with eyewitness accounts and with meteorological and other reasons for the events from experts in various fields.
Online services by TWC:
The Weather Channel offers numerous customized forecasts, including home, garden, and event planning forecasts. It also provides WAP access for its mobile phone users, and customized weather feeds for individual websites.
TWC follows a two-tiered service model, where the free service bearing advertisements and their pay service lacking ads & delivering enhanced radar & mapping functions. IBM buys online service of the network. Here is the website: http://www.weather.com/ is available live on our site so you can watch some up-to-the-minute predictions on how's your weather is going to be in the next moment!
Leadership at The Weather Channel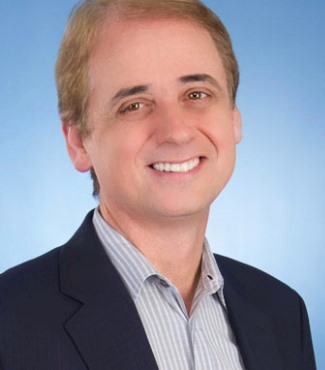 David Kenny is the CEO of network. He replaced Mike Kelly at the Weather Company in January 2012.
Sister Channels
| 1. | Weatherscan |
| --- | --- |
| 2. | Entertainment Studios Networks |
| 3. | Local Now |
| 4. | Justice Central |
Current programs on The Weather Channel
| No. | Programs | Cast/Presented by | Genre |
| --- | --- | --- | --- |
| 1. | Weather Center Live | Alexandra Wallace, Chris Warren | News, Chat show |
| 2. | Storm Stories | Jim Cantore | Drama |
| 3. | Strangest Weather on Earth | Mike Theiss | Environmental program |
| 4. | So You Think You'd Survive | Tim Barker | Reality Show |
| 5. | 100 Biggest Weather Moments | Harry Connick Jr. | Documentary |
| 6. | Heavy Rescue: 401 | Dave Pettitt | Reality Show |
| 7. | Epic Conditions | Omar 'Freefly' Alhegelan, Greg Gasson | Documentary |
| 8. | Fat Guys in the Woods | Creek Stewart | Reality Show |
| 9. | Full Force Nature | Mike Theiss | Documentary |
| 10. | Weather Proof | Stephanie Abrams, Mark Avery, Newton Wimer | Documentary, Drama |
| 11. | Twist of Fate | Nicole D'Onofrio, Addie O'Beirne, Leila Jean Davis | Weather Documentary |
| 12. | Hurricane Hunters | Sean Cross, Scott Blair, Sean Pierce, Joe Talbot | Documentary, Reality TV |
| 13. | Weather Caught on Camera | Mike Bettes | Reality Show |
| 14. | Coast Guard Florida | Milton James Jones | Documentary |
Availability
1- Cable:-
| Wave Broadband | 61 (SD), 162 (HD) |
| --- | --- |
2- Satellite:-
| Dish Network | 214 (HD/SD) |
| --- | --- |
| DirecTV | 362 (HD/SD), 1362 (On Demand) |
3- IPTV
| AT&T U-verse | 225 (SD), 1225 (HD) |
| --- | --- |
| CenturyLinkPrismTV | 225 (SD), 1225 (HD) |
| Verizon FiOS | 611 (HD) |
4- Streaming media:-
| OneLink Communications | 96 |
| --- | --- |