On August 15, 2022, the Biden administration presented a set of measures and announced a private-public partnership with job search agencies. These activities should change and improve the alarming national teacher shortage situation. That same month Annenberg Brown University published the paper "A systematic examination of reports of teacher shortage in the United States." The authors' main goal was to analyze the "staffing classrooms" problems that rapidly escalated and are currently happening in many parts of the county. On thirty pages, they presented interesting details and statistics despite the problems with non-existing data on this subject. Based on various sources, they found that presently there are 36,000 teaching positions waiting to be filled. Meanwhile, "at least 163,000 positions are being held by underqualified teachers".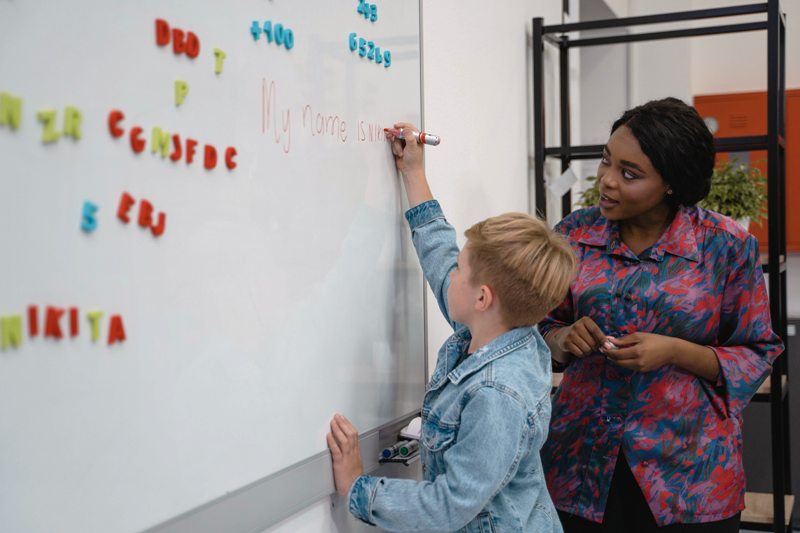 How reasonable are future teachers' concerns?
In 2014, The Washington Post's reporter Valerie Strauss wrote an article about the struggles and overall unsatisfying results of public schools teaching. Eight years ago, issues such as "denying diplomas to students, firing teachers, and closing schools" were clear red flags that something was wrong. Reasons such as challenging conditions, slim chances for professional development, and absence of social validation were recognized as just a few primary sources of problems.
As teaching is a specific profession that requires a certain kind of passion and love for the job, concerns over these and similar issues presumably impacted potential teachers' decisions to pursue their dreams.
The Internet realm is full of teaching-related discussions with two main questions asked, both reasonable and justifiable. The first one is how to enjoy a career with low income and no prospect of getting a bigger salary. Although this situation is not the same in every district, most teachers have side jobs tutoring or babysitting on weekends.
An interesting point some working teachers shared on this subject is that they spend all or most of their extra money on things for classes and children. While this question is more practical, the second has true moral meaning. Potential educators wonder if, with all these problems within the educational system, there is a chance for them to become not just teachers but also good ones.
Applying for a teaching position
With some positions being better than others, another important issue for new teachers is how to get them. Besides the relevant accredited bachelor's degree in elementary education or major in the selected teaching subject, there are some additional steps to take. Teachers must complete an approved preparation program, pass exams for a particular district and obtain a teaching license. This could vary depending on the state and district. Since fulfilling these conditions is just an overture, there is a way to enhance the chances of receiving an invitation for a job interview.
Writing down details about education, training, skills, and experience is not enough to catch an employer's attention. The resume, cover letter, and follow-up correspondence style and form could be crucial for a positive outcome. With the help of resume boosters and other trustworthy services, applicants can delegate writing to professional writers. They are experienced and know how to incorporate particular position requirements into the resume.
Adding a touch of self-marketing and emphasizing the candidate's expertise can make the job application looks more well-crafted and beneficial to the final goal. Judging by the experience of people who used this type of service, if communication with the writer is enabled, the final look is refined and adjusted to meet the employer's expectations.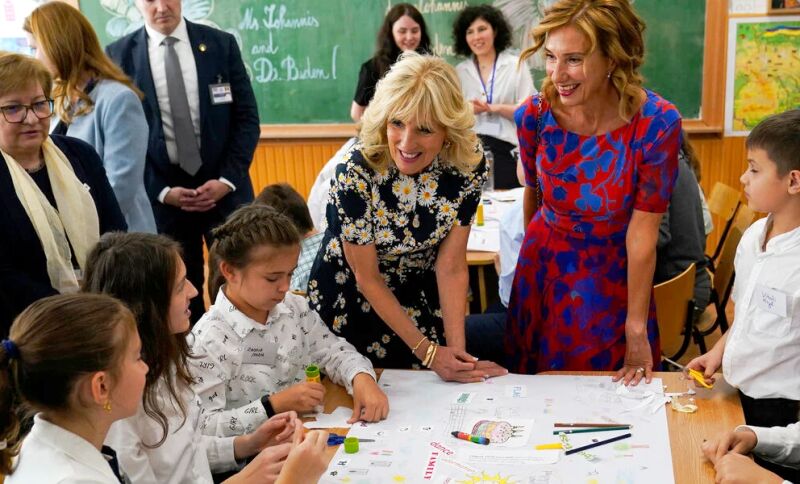 Can new measures change the situation fast?
The first lady, an educational advocate, hosted the White House (WH) meeting dedicated to this subject. The discussion led to the conclusion that teachers' salaries are one of if not the biggest reasons for the current situation. Consequently, the payment system needs some improvements.
Unfortunately, qualified teachers are not the only profession that is in shortage. Mental health professionals, nurses, and bus drivers are on that list too. The WH administration believes hiring three companies, ZipRecruiter, Handshake, and Indeed, can turn the wheel in the opposite direction. ZipRecruiter has already launched SchoolJobsNearMe, a website dedicated to the easier exploration of the available jobs for all roles and levels.
In October 2022, Handshake will host an online event for college students to help them investigate the teaching job market. Company Indeed will organize virtual fairs to connect schools and districts in search of school personnel with potential future employees.
Jill Biden stated that this is only the beginning and added that the assembled coalition is ready to move things forward. Hopefully, these measures will give positive results soon and decrease current pressure on the US educational system.