This text will be replaced with a player.
CBC News Network Live Streaming
CBC News Network Live Stream is a simulcast feed of CBC's broadcast television network. The live stream offers real-time events that aren't broadcasted on TV. Live events may include sports, news, and other special events.
The premium CBC News Network live stream can be viewed using Google Chromecast or Apple AirPlay. It can also be accessed on multiple Android and iOS mobile devices through certain TV providers.
Read More
What shows are broadcasted on CBC News Live Stream?
Morning Live features the early morning slot of the network. It airs from 6 am to 10 am and presents developing stories from Canada and across the globe.

The evening slot is covered by CBC News Live with Vassy Kapelos who make some daring interviews with decision-makers and describe major headlines of the day at around 5 pm ET.

Power & Politics is another CBC news program that takes on big political announcements on weekdays at 6 pm ET.

The National, the CBC News flagship nightly newscast, airs Sunday to Friday at 10 pm ET.
Closed captioning on CBC News Live Stream
Yes, closed captions are available on CBC News Network live-streamed channel. The closed captions icon (CC) is located in the lower-right corner of the screen and it can be selected to enable or disable the closed captioning on the live stream.
Is the rewind function available on the CBC News Network stream?
Yes, you can rewind the CBC News Network up to 12 hrs back. This option is available on the player's bar at the bottom of the screen. You can rewind the channel to any point you want in the given 12 hrs limit. A short buffering period can be noticed when rewinding the stream.
Does the live stream match what's on live TV broadcast?
There can be some advertising or programming changes due to licensing issues. Certain programs on CBC News Network only have the rights to be played on television. These programs or advertisements may include sports events or selective episodes of older TV shows.
More about the CBC News Network
CBC News Network, or shortly the CBC News, is an English-language broadcast television network from Canada. The network is owned by the Canadian Broadcasting Corporation, which is the national public broadcaster in the country.

Started to air its broadcast on July 31st, 1989, CBC News Network is the world's third-oldest news TV service, after Sky News in the United Kingdom and CNN in the U.S.
Launching of CBC first television network

The development of a Canadian TV had been interrupted by WWII. That being said, Canadian living next to or nearby the Canada-USA border were receiving U.S. television stations with relative ease. But most Canadian had yet to see their first television program, and they were waiting impatiently.

In March 1949, the Government of Canada took its first positive stance when it gave the CBC (Canadian Broadcasting Corporation) permission to develop TV production centers in Montreal and Toronto, and loaned it the money for the initiative.

In 1951, the Royal Commission of National Development in Arts, Letters, and Sciences recommended to Canadian parliament a plan for the development of domestic TV which would see the CBC establishing transmitters in a number of big cities of Canada, supplemented by local/private stations which would act as CBC affiliates.
It was September 6th, 1952 when the CBC's broadcast first hit the air.
CBFT Montreal (an affiliate of CBC TV) had the honor of being the first Canadian television station to initiate regular broadcasting, telecasting in both English and French.
Development of CBC News Network
With CNN already being publicly available in Canada during the 1980s, private and state-owned Canadian broadcasters started to apply for their own national news TV channel. It was in 1987 when the Canadian Radio-television and Telecommunications Commission (CRTC) provided a license for a 24-hour news TV service, which afterward renamed as CBC News Network in October 2009.
CBC News Network first broadcast on July 31st, 1989. It aired from several regional studios in Toronto, Halifax, Calgary, and Winnipeg.
CBC News Network Programs
CBC News Network made a move from magazine-style programming to its current live news and documentary-style programs, such as Rough Cuts and The Passionate Eye, both of which used to be anchored by Michaelle Jean.

The daytime schedule of the CBC News Network consists of live rolling newscasts, which air from 6 am to 5 pm ET. An evening edition of CBC News Now, hosted by Carole MacNeil, airs from 7 to 9 pm. Only on Saturdays, these late afternoon editions air for 30 minutes at 6, 9 and 11 pm ET, with multiple repeats overnight.

https://www.cbc.ca/news is the official place for all the latest news and documentaries from CBC News Network.
A synopsis of CBC News Network programming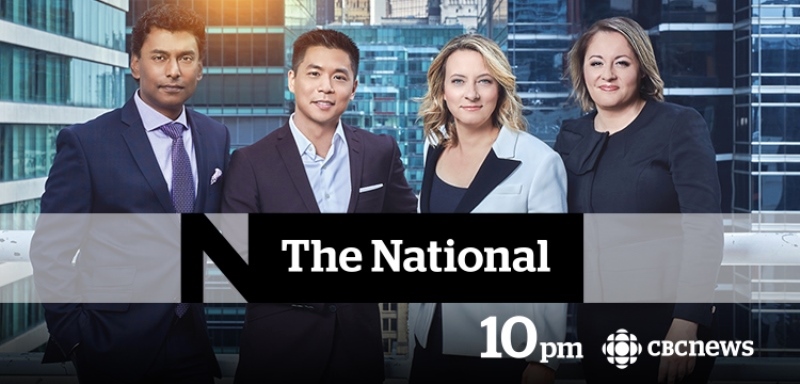 The passionate eye – a Canadian TV series featuring documentaries from different times, presented by Wendy Mesley, Mary Bissell, and Jack Davenport.
Launched back in 1992, the series is Canada's longest-running national showcase for independent documentaries.

For over 20 years, The Passionate Eye provided Canadians with a critical window on the world, uncovering international events and people through provocative and award-winning documentaries. These documentaries have won numerous major awards, including Oscars, Emmys, Geminis, and Peabodys.

The National – a Canadian television program on CBC News Network, presenting timely reports on significant national and international news stories.

The flagship newscast of CBC, The National is a complete source of a daily dose of all the main headlines, as well as the in-depth analysis from across the country and around the world. It has received various awards, including Geminis and foreign awards.
Changes in CBC TV's programming
CBC News Network is a one-stop destination for a complete 24-hour schedule of news, entertainment, sports and children's programming, sustaining the same programming at the same local times nationwide (except to the Newfoundland Time Zone, where programs broadcasted 30 minutes "late").
It was October 9th, 2006, when CBC switched to a 24-hour schedule, becoming one of the few major English-language broadcasters to transition to such a schedule.
Instead of the infomercials aired by most private stations, CBC uses the time to air repeats. These repeats include local news, movies, primetime series, and other programming from the network's library.
There has been a room for regional differences in the scheduled programming of the network.
In 1998, CBC News stopped carrying a variety of American programs, which it was airing in addition to its core Canadian programming. The decision was made to experience a direct competition with some of the private Canadian broadcasters, like Global and CTV.
In the 2007-08 period, popular series such as The Border and Little Mosque on the Prairie helped the network realize its strongest rating performance in over half a decade!
In 2002, CBC Television and CBC News Network became the prime broadcasters in Canada that were asked to provide closed captioning for all of their programs. Only outside commercials need not be captioned, though a bare bulk of them are broadcasted with captions. The requirement comes from a human rights complaint filed by Henry Vlug (deaf lawyer). The complaint got settled in the same year – 2002.
Current programming by CBC 
1- News & current affairs section of the network's programming features the flagship newscast – The National – which airs through Fridays at 10:00 pm local time. It airs through Saturdays at 6:00 pm.
In addition to the motioned local newscasts, the network's stations in most markets fill early evenings with local news programs, mostly from 5:00 pm to 6:30 pm.
Apart from local stations which air domestic newscasts on weekend evenings, weekly newsmagazine "the fifth estate" is also a CBC mainstay, as are documentary series like Doc Zone!

2- Sports-based programming of the CBC Television offers "Hockey Night in Canada," which is the flagship weekly Saturday night transmission of NHL hockey games. It has been televised by the TV since 1952.
CBC TV started broadcasting the Olympics including the summer and winter Games in 1956. The network has the rights to telecast the Olympic Games until 2024.

3- Entertainment programming of CBC TV provides the best-known primetime series like Little Mosque on the Prairie, This Hour Has 22 Minutes, Rick Mercer Report, and dramas such as The Tudors, Intelligence and Heartland.
The current leadership of CBC News Network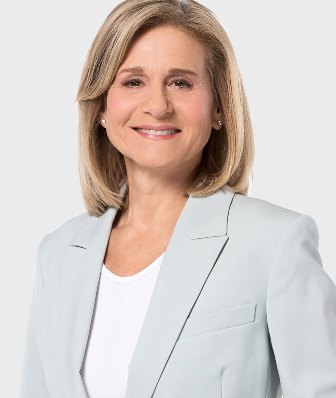 In February 6th, 2019, the CBC TV announced that Barbara Williams had been promoted as the new vice-president of the English services. And that she would be in charge of English-language, radio and digital services.
Williams replaced Heather Conway, whose departure had been stated the previous November.
Barbara Williams would be reporting to CBC President and CEO Catherine Tait, who was named as the first female president and CEO of CBC/Radio-Canada in April 2018
Channel's Availability
CBC Television is watchable throughout Canada on over-the-air broadcasting stations in urban centers and as a must-carry station on satellite and cable television.
News/documentary programming by CBC News Network

| No. | Programs | Presented by |
| --- | --- | --- |
| 1. | The National | Adrienne Arsenault, Rosemary Barton, Andrew Chang |
| 2. | The Nature of Things | David Suzuki |
| 3. | Land and Sea | Pauline Thornhill |
| 4. | Marketplace | Charlsie Agro, David Common, Asha Tomlinson |
| 5. | The Fifth Estate | Gillian Findlay, Bob McKeown, Mark Kelley |
| 6. | The Passionate Eye | Wendy Mesley, Jack Davenport, Mary Bissell |
| 7. | Absolutely Canadian | Gary Browne, Keisha Collins, Nigel Collins |
| 8. | Firsthand | Aquil Brathwaite, Ken Block, Colin McPhillips |
| 9. | Exhibitionists | Amanda Parris |
| 10. | The Detectives | Katie Malloch, Edem Nyamadi, Kenneth Mitchell |
| | | |
International Programming by CBC Television
| No. | Programs | Starred by | Genre |
| --- | --- | --- | --- |
| 1. | Coronation Street | William Roache, Helen Worth | Drama, romance |
| 2. | Crossing Lines | William Fichtner, Marc Lavoine | Action, Crime, Drama |
| 3. | Banished | Orla Brady, Ewen Bremner | History, Drama |
| 4. | Bondi Vet | Chris Brown, Lisa Chimes | Reality-TV, Drama |
| 5. | Grand Designs | Kevin McCloud, Roger Ulick | Documentary |
| 6. | Love Child | Jessica Marais, Jonathan LaPaglia | Drama |
| 7. | Please Like Me | Josh Thomas, Debra Lawrance | Comedy, Drama,Romance |
| 8. | Raised by Wolves | Rebekah Staton, Helen Monks | Drama, Sci-Fi |
| 9. | When Calls the Heart | Erin Krakow, Daniel Lissing | Drama |
| 10. | Jekyll and Hyde | Tom Bateman, Richard E. Grant | Action, Thriller, Drama |
| | | | |