Windows have come with sounds to refer to errors since the 1980s, but Microsoft has announced to revamp those sounds in its upcoming Windows 11.
It's not always effortless for Microsoft to keep its millions of customers satisfy, as they have usually different opinions of what Windows should be. For example, what it should sound like.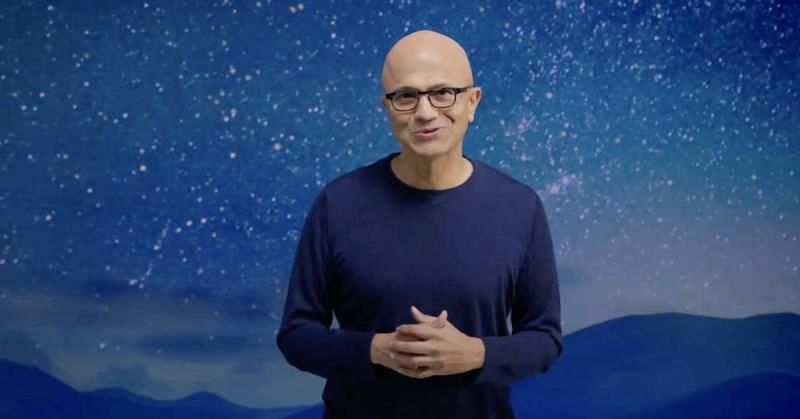 To do that, Microsoft's designers took inspiration from "Calm Technology," an approach described two decades ago by two of the employees at Xerox PARC research laboratory.
"Calmness is something really helpful to let us feel in control, at ease, and trustful," Diego Baca and Christina Koehn of Microsoft wrote in a blog post.
The question arises in most minds amid this announcement by Microsoft, "how the company will change to make the windows less noisy and calmer"?
"Windows 11 will achieve this through making changes in the principal experiences that feel the same. The former intimidating UI will be softened to increase emotional connection," they wrote.
Matthew Bennett, a Microsoft audio director known for crafting sounds of Windows 8 and Windows 10, said that calm technology enlightened the sounds' development for Windows 11.
Windows 11 stands out from its competitors as well as its predecessors by offering different groups of sounds along with both light visual themes and dark themes. The sounds are slightly diverse but are recognizable as people switch between modes. Most of the time, sounds go softer with a dark theme. They seem to resonate, as if in a large room.
"A much rounder wavelength of new sounds help them notify/alert you without being overwhelming," a spokesperson from Microsoft told CNBC. "We've rounded our soundscape in the same way as we've rounded the visual interface (UI) to soften the overall sense of the experience," he added.
Users can change the default sounds by going to Settings and then opening "Sound > More sound settings."
Bennett, who had recently left Microsoft after 12 years of service at the company, described multiple modifications the company introduced to its sound system with Windows 11. He spelled out these changes during several interviews. Below are some audio files, containing the new sound.
Desktop Mail Alert
While you get an email on Windows 11, you listen to three nippy notes going downward. Earlier, four notes in Windows 10 continue for a moment in the end.
The new version is a little faster and registers a lower pitch. It's less of a voice-like snippet, and more of a gesture, reminiscent of a piece of mail receiving in an inbox.
"I translate it as, "Message for you," Bennett said.
Default Beep
Windows 11 won't bother you as much as Windows 10 does when there happens something wrong on your PC. For example, you look for a text on a website and it's not there.
The new default beep comprises three rising notes that are "digitally sculpted" and are not merely played by a marimba or piano, but designed not to appear like a musical instrument. That way, they're expected to evoke positive emotions in cultures across the world.
Notification
The notification sound has also received a makeover in Windows 11. The new version will have two relatively close ascending notes, instead of four notes that first used to rise and then fall.
The new sound is shorter, and the ending note isn't continued for so long.
Calendar Reminder
In Windows 11, this sound has an arrangement of four quick notes that are impressively sharper than the predecessor's seven notes. They let the user know about an upcoming event.
Bennett described the new sound for calendar reminders as having a clear start, middle and close.
The background noises in offices and schools overcome some of the Calendar Reminder sounds in Windows 10. Currently, the epidemic has forced teachers, students, and workers to stay home, where there might be fewer distractions. So, hopes are that the new soft sound may work well in those environments.
Device failed to connect, device connect, device disconnect
Windows 10 veered from 2000s-era noises whenever you plugged or removed a joystick, a mouse, or another peripheral, or when the PC doesn't recognize the device. In Windows 11, each sound follows the pattern of two simple sounds in a friendlier manner than their predecessors.
An upward tone confirms that the connection began.
A down tone conveys you've effectively unplugged.
And two sounds mean an error, kind of like how multi-lingual parents will abruptly say 'uh-uh" to tell their children not to perform something, Bennett tried to explain.
Message Nudge, Instant Message Alert
Although sounds for instant messages are less frequent than those for emails and calendar events on Windows PCs, they're still there. And, in Windows 11, they're more warm and simple.
Instead of a chirp that sounds up and then down, Windows 11 uses three descending notes to go off to announce a new message.
The idea behind Nudge Message is to hint that a new message is approaching through a program that's currently being opened by you, maybe in another conversation. For this signal, Windows 11 produces one note and then a gradually lower note. You'll notice that it's shorter than Windows 10's sharp sound.
Windows User Account Control
Whenever a program requests permission to make changes, Windows 11 plays a sound along with displaying a dialog box on your computer screen. The sound's pattern is down-up-down, and it's more you-might-looking-to-check-this rather than having all-hands-on-deck.
So far, Windows 11 mostly receives positive feedback on the new sounds.
Think I massively prefer Windows 11 sounds to all the previous ones, they're a lot softer on the ears but still work just as well.

— Amiko 🏳️‍🌈 #BLM (@AmikoWah) July 31, 2021
I like the new event sounds in Windows 11. They're less annoying than the Windows 10 ones.

— Valerian(Shapur poured molten gold down my throat) (@ValerianEmp) August 3, 2021

Microsoft has announced to release its new operating system on October 5, 2021.