Saudi Arabia welcomes Iranian evacuees from Sudan as the two nations seek to improve their relationship after years of hostility. Sixty-five Iranians evacuated from Sudan by the Saudi military were greeted with flowers and nice words in the Saudi city of Jeddah. Major General Ahmed Al-Dabais, the Western Region Commander, even boarded their plane to bid them farewell and assure them that "Iran and Saudi, they are brothers.
" This marks a significant shift in the relationship between the two countries, which have engaged in multiple proxy conflicts across the Middle East in recent years."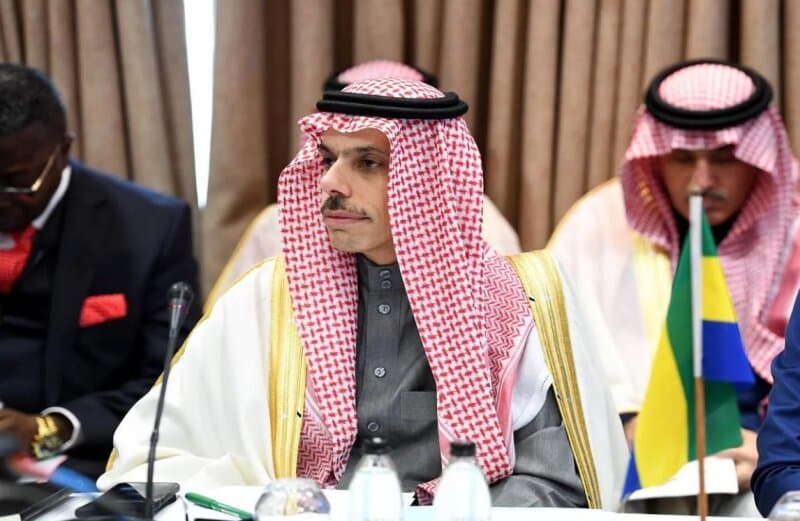 The two nations buried the hatchet in March with Chinese mediation, and they hope to re-open their embassies soon. This is part of Saudi Arabia's new foreign policy, which seeks to assert itself internationally through mediation and raising its diplomatic profile. The kingdom is keen to improve its global image and mend fences with former foes.
The latest efforts to improve relations with Iran are in a series of moves that position Riyadh in a peacemaking role, representing a strategic pivot away from an aggressive and interventionist foreign policy. As Saudi Arabia prioritizes its interests and seeks to improve relations with its neighbours, more such efforts will likely be made.
Saudi Arabia has taken on a new diplomatic challenge in Sudan, where rival factions loyal to Abdel Fattah Al-Burhan, the Sudanese Armed Forces (SAF) commander, and Mohamed HamdanDagalo, head of the Rapid Support Forces (RSF), are fighting for control. The conflict has led to hundreds of deaths and thousands of injuries.
Recently, Saudi Arabian forces were seen evacuating thousands of people from Port Sudan to Jeddah, a 12-hour journey across the Red Sea. The kingdom claims to have evacuated over 5,000 people of over 100 nationalities.
"We will do whatever we can to alleviate this crisis," said Fahad Nazer, spokesperson for the Saudi embassy in the US. "We are leading this effort but working very closely with the United States and our regional and international partners."
The US has also been mediating a brief truce between Al-Burhan and Dagalo, which was extended for another 72 hours on Monday. Saudi Arabia, along with the United Arab Emirates, Egypt, and the US, is reportedly working to broker a more lasting peace between the two factions.
The evacuation of thousands of people from Sudan to Saudi Arabia highlights the kingdom's commitment to helping those in need during times of crisis. By working with its partners and utilizing its resources, Saudi Arabia is taking a proactive approach to resolving the conflict in Sudan. Nazer stated, "We will continue to do everything we can to help the people of Sudan and to find a peaceful resolution to this conflict." The kingdom's efforts are an example of how diplomacy can be used to bring about positive change and alleviate suffering.
Saudi Arabia's recent efforts to broker peace deals and mediate conflicts have been seen as a new approach to diplomacy in the Middle East. The kingdom has been striving to shift its focus from its traditional image as a conservative oil producer to a global economic player and key regional tourism and business hub. This economic growth requires regional stability to succeed, so Saudi Arabia has worked to repair its relationships with former adversaries like Yemen's Houthis, Turkey, and Syria's regime.
However, the credibility of Saudi Arabia's peace-brokering efforts may be questioned, given its decade-long history of combative foreign policies and bad press.
Despite this, the kingdom may still have enough influence to bring quarrelling parties to the negotiating table, thanks to its wealth, status as home to Islam's holiest sites, and its role in global energy markets.
Saudi Arabia's efforts to help end the Sudan conflict by using its considerable resources in the Red Sea have been seen as a positive step towards regional stability.
According to Shihabi, this move reflects well on the kingdom and its desire to use its influence to reduce regional tensions.
Overall, Saudi Arabia's new approach to diplomacy appears to prioritize economic growth and regional stability over its former interventionist policies, which led to greater regional instability and increased security threats against the kingdom. While its past actions may still be a cause for concern, the kingdom's efforts to build bridges with former adversaries and mediate conflicts could help pave the way for a more peaceful future in the Middle East.