Washington – Iran's head commander, Gen. Qasem Soleimani, has been killed by a U.S. airstrike in Baghdad, the Pentagon announced Thursday night after reports of his assassination on Iranian state T.V. and Iraqi media.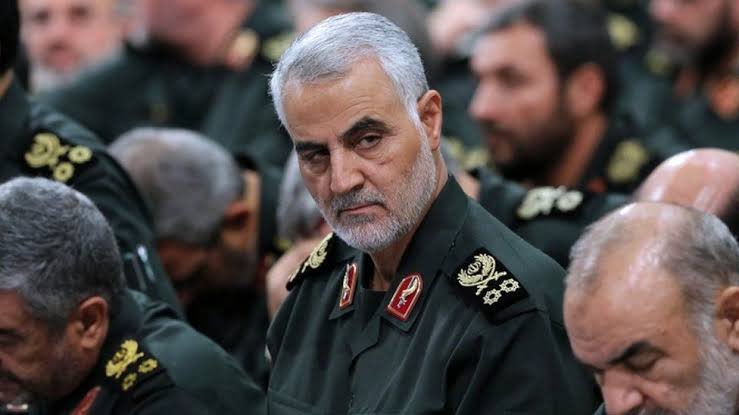 Soleimani had been a key figure in Iran and Middle East politics and led a Special Forces unit of Iran's elite Revolutionary Guards. His death heightened already-mounting tensions between Iran and the U.S. and ignited concerns of retaliation from the Iranian regime.
Oil prices skyrocketed by nearly 4% in the morning of Asia trading hours, while the U.S. crude soared 3.87% to $63.55 per barrel. Brent Crude surged 3.98% to $68.90 per barrel.
Here's the complete statement released by the U.S. Department of Defense on Jan. 3rd after the killing of Gen. Qasem Soleimani.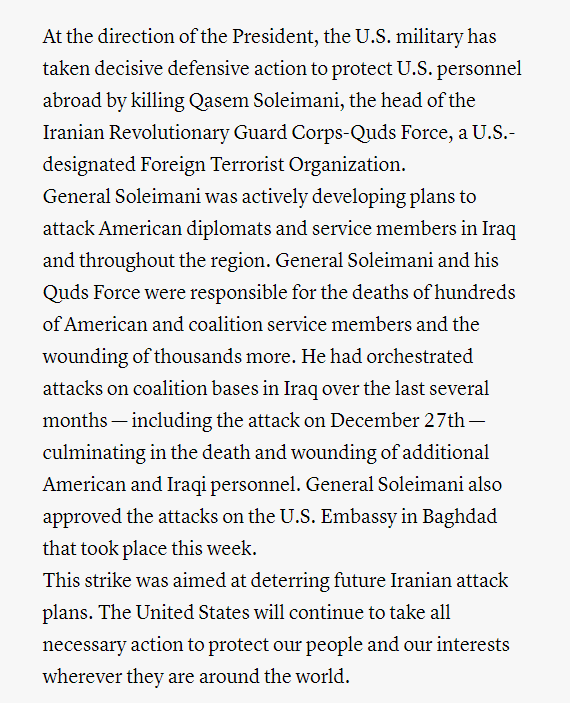 Hours after the Pentagon's confirmation, Foreign Minister of Iran Mohammad Javad Zarif wrote on Twitter that the killing of Iran's general was "extremely dangerous and foolish escalation."
"The U.S. bears responsibility for all consequences of its rogue adventurism, Zarif said.
The US' act of international terrorism, targeting & assassinating General Soleimani—THE most effective force fighting Daesh (ISIS), Al Nusrah, Al Qaeda et al—is extremely dangerous & a foolish escalation.

The US bears responsibility for all consequences of its rogue adventurism.

— Javad Zarif (@JZarif) January 3, 2020
The assassination of Iranian general follows the latest development which takes place on the heels of a New Year's Eve attack made by Iran-sponsored militias on the U.S. Embassy in Baghdad. The two-day embassy offense prompted Mr Trump to order the deployment of almost 750 U.S. soldiers from the 82nd Airborne Division to the Middle East.
The chain of protests stormed Iraqi streets on Sunday hours after the U.S. carried out military airstrikes in Syria and Iraq against an Iranian-backed militia group.
President Donald Trump ordered the "precision defense strikes" on at least five Kataeb Hezbollah facilities following a series of attacks on Iraqi military bases housing the U.S. troops. Last week, a U.S. civilian contractor was found dead in a rocket attack on an Iraqi base near Kirkuk.
On Thursday, Mark Esper Secretary of Defense told reporters at Pentagon that the U.S. may consider conducting preemptive strikes against Iran's supported militias.
Esper said "If we get word of attacks, we will take preemptive actions as well as ensure the protection of our American soldiers, and protection of American lives. The game has changed."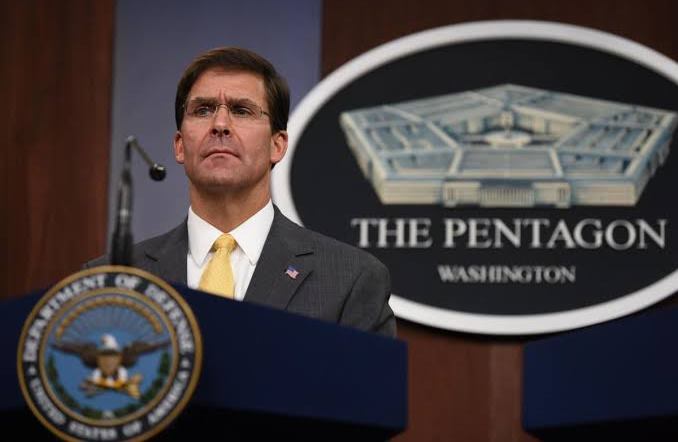 Earlier during Jan. 2019, U.S. Secretary of State Mike Pompeo accused Iranian-sponsored forces of a number of attacks on bases in Iraq and notified that any future attack on Americans or their allies would be "answered with a decisive U.S. response."
"As long as its malign behaviors endure, so will our campaign of maximum pressure," said Pompeo during a press conference at the State Department on Dec. 11th.
Helima Croft, head of global commodity strategy at RBC Markets, warned that Soleimani's death and that of one of his companions could take us to a full-blown shooting war with Iran.
"This brings us to the precipice of a full blown shooting war with Iran, not just a shadow war or proxy war," Croft told in an email to CNBC, in which she also added that "It is nearly impossible to overstate the implications of this event."
Tensions between Washington and Tehran have surged after Donald Trump quite away from the landmark nuclear deal with Iran that established under the Obama administration.
This 2015 nuclear deal lifted sanctions which almost crippled the Iranian economy and cut its oil supply nearly into half. Iran, in exchange for sanctions relief, affirmed limits on its nuclear activity and permitted international inspectors into its facilities.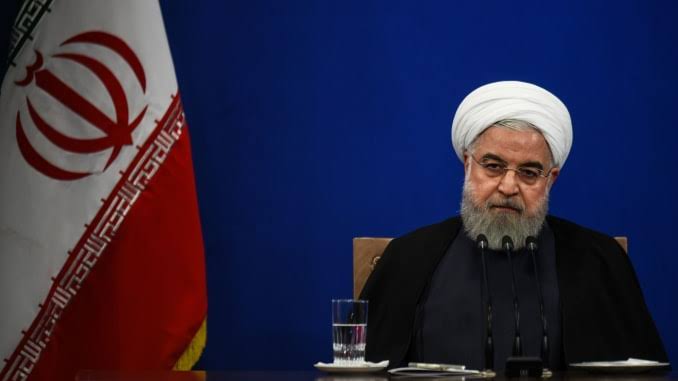 Joe Biden, the Democratic presidential candidate, cautioned that "Iran will surely retaliate."
Biden said on Twitter that "President Trump just tossed a stick of dynamite into a tinderbox, and now he owes the Americans an explanation of the strategy and plant to ensure safety of our troops, embassy personnel, our people and our interest both at home and abroad, and our allies throughout the region and beyond."
My statement on the killing of Qassem Soleimani. pic.twitter.com/4Q9tlLAYFB

— Joe Biden (Text Join to 30330) (@JoeBiden) January 3, 2020
Another presidential candidate from the Democratic Party, Elizabeth Warren entitled the U.S. strike a "reckless move" that may result in more casualties and a new Middle East conflict.
Soleimani was a murderer, responsible for the deaths of thousands, including hundreds of Americans. But this reckless move escalates the situation with Iran and increases the likelihood of more deaths and new Middle East conflict. Our priority must be to avoid another costly war.

— Elizabeth Warren (@ewarren) January 3, 2020

The relationship between Iran and the U.S. worsened following a string of attacks across the Persian Gulf this summer.
In June, U.S. officials confirmed an Iranian surface-to-air missile shot down an American drone over the Strait of Hormuz. Iran claimed the aircraft was flying over its territory.
The U.S. in June imposed news sanctions on heads of Iranian military for their involvement in downing its military surveillance drone. These measures also intended to reduce financial resources for Supreme Leader of Iran Ayatollah Ali Khamenei.
Conflict soared one more time during September when Trump administration blamed Tehran for strikes in Saudi Arabia on the world's largest crude-processing plant.
The attack forced the Saudi government to cut its production operation in half and caused the largest boost in crude prices in decades and renewed concerns of a new escalation in the Middle East.
Iran, in its part, maintains that it was not behind those attacks.
In September, Saudi Arabia's Defense Minister Bin Salman revealed that the drone missile debris recovered by investigators resembles Iranian culpability.
Col. Turki al-Maliki said during a press conference at Riyadh that all military components retrieved from the oil facilities "point to Iran."