President Donald Trump took to Twitter on Wednesday, announcing that American troops currently positioning in Afghanistan will return home by Christmas.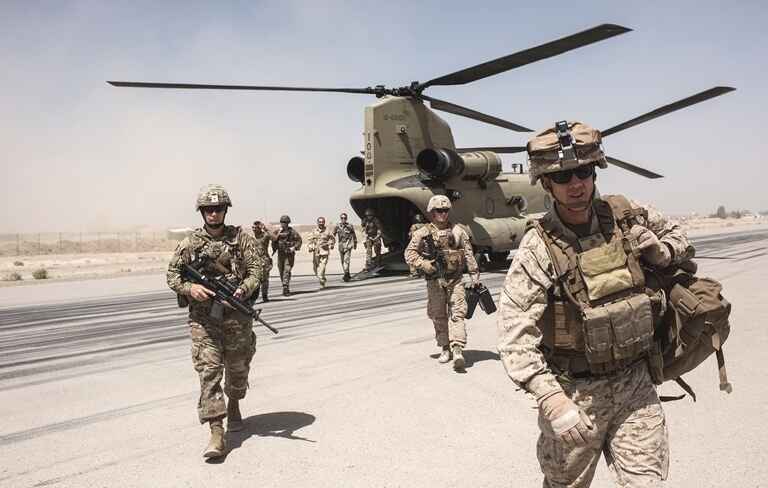 It remains tentative if Trump, who is receiving reelection next month, was directing an order via tweet or echoing long-held campaign promise to motivate voters.
Trump's announcement welcomed by the Taliban, saying it was a favorable decision toward a peace agreement.
Earlier this year, the U.S. brokered a peace contract with the Taliban that would result in a permanent cease-fire and remove the U.S. military footprint from roughly 13,000 to 8,600 by mid of July. All foreign forces would vacant war-torn land by May 2021, according to the agreement.
The Wednesday Tweet of President Trump came on the 19th anniversary of the beginning of the Afghanistan battle, which lengthened to become America's most prolonged conflict.
We should have the small remaining number of our BRAVE Men and Women serving in Afghanistan home by Christmas!

— Donald J. Trump (@realDonaldTrump) October 7, 2020

Robert O'Brien, Trump's national security advisor, provided a more conservative timeline for the U.S. forces return.
"There were more than 10,000 American soldiers in Afghanistan when President Trump first joined the office in 2016," Brien said on Wednesday in a national security address at the University of Nevada's school of law.
"As of currently, there're less than 5,000 and will go to 2,500 by the start of next year," Brien stated.
The White House, the National Security Council, and Pentagon didn't straight away respond to the media's request for offering clarity on the administration's drawdown schedule in Afghanistan.
Currently staying in the White House for coronavirus treatment, Trump has already ordered Pentagon to moderate the U.S. fighting forces in the zone of conflict.
The president campaigned in 2016 on closing "ridiculous endless way" in the Middle East and tweeted in 2018 that the United States would be withdrawing forces out of Syria. This proclamation created a wave of shock through the Pentagon and led to the resignation of James Mattis, then U.S. Secretary of Defense.
Trump later backed away from his decision to withdraw from Syria.
In May, the president said on Twitter that America's part in Afghanistan had been downgraded to a "police force" and from a "fighting force."
We are acting as a police force, not the fighting force that we are, in Afghanistan. After 19 years, it is time for them to police their own Country. Bring our soldiers back home but closely watch what is going on and strike with a thunder like never before, if necessary!

— Donald J. Trump (@realDonaldTrump) May 27, 2020
When asked about the tweet, Trump told White House reporters that we could make a return to Afghanistan if required.
"We can always go back if we need to. If we've to go back, we'll go back, and we will go back raging," Trump said to reporters in May.
The wars in Afghanistan, Iraq, and Syria collectively have cost over $1.57 trillion to U.S. taxpayers since September 11, 2001, as reflected by a Defense Department report.
The ongoing U.S. military operations, including Operation Freedom's Sentinel in Afghanistan, Operation Noble Eagle and Operation Inherent Resolve in Iraq and Syria, have accounted for nearly $266 billion of that sum.
Freedom's Sentinel catches the major share of costs at around $193 billion of the three armed operations.