The Pentagon on Tuesday stated that 50 members of the U.S. military received brain injuries from Iranian Airstrikes on Al Asad Air Base in Iraq this month, around 16 were reported last week.
The office said that out of 50 affected, 31 were treated in Iraq and cleared to join duty, "Including 15 of the additional service members, said a spokesman from Pentagon, Lt. Col. Thomas Campbell, in a statement Tuesday.
"As stated before, this is a snapshot in time and numbers can change," said Colonel Campbell to media reporters, and added, "We will keep providing updates as they become available."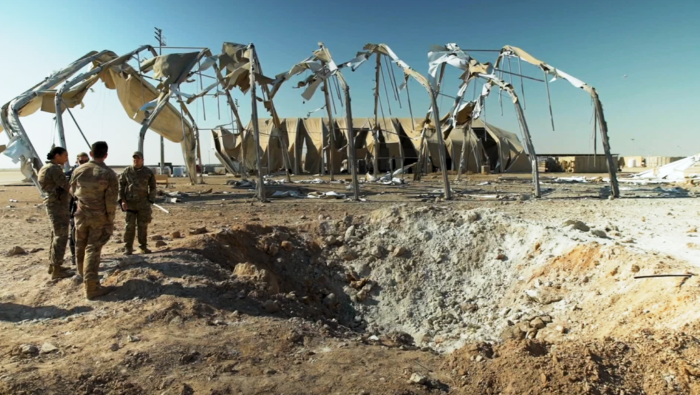 The Defense Department announced on Friday that 34 U.S. service members had suffered traumatic brain injuries as a result of the January 8 attacks from Iran's military.
In the hours after the strikes, President Trump said that no Americans had been hurt.
A number of U.S. troops taken to Germany for further evaluation and the treatment duration has also increased, to 18 from 17, according to the Pentagon's statement Tuesday. Colonel Campbell confirmed that one of the service members who was sent to Kuwait has since returned to duty.
Brain injuries are not always suddenly apparent, officials said, citing that delays in confirming the injuries can also be caused by the time it takes for information to work its way to leaders in Washington.
The increasing number of injuries undermines President Donald Trump initial statements hours after the airstrikes, in which he didn't announce any casualties.
"I am pleased to inform you the American people should be extremely grateful and happy," Trump said during a speech on January 9, adding that "No Americans were harmed in last night's attack by the Iranian regime."
After the Pentagon reported that American troops were reflecting signs of concussions following Iranian missile strikes, Mr Trump on January 22 marginalized the symptoms as "not very serious," drawing criticism from veterans' groups.
"I heard they had headaches," Trump spoke in a news conference in Davos, Switzerland. "No, I do not consider them very lethal injuries, compared to other injuries that I've seen."
The White House didn't directly respond to a request for comment Tuesday night.
At least a dozen missiles were launched by Iran during the attack on two of the bases in Iraq housing the U.S. troops. It was done by the Islamic State in retaliation for the killing of its top general Qasem Soleimani who died in an American drone strike in Baghdad on January 3.