This text will be replaced with a player.

Bloomberg Television – or shortly the Bloomberg – is an American cable and satellite TV, dedicated to air 24-hour business and capital market updates.
The TV is owned by Bloomberg L.P., and it is distributed globally, reaching over 435 million homes worldwide in more than 200 countries and territories. It is headquartered in New York City, with Asian headquarters in Hong Kong and European headquarters in London.
Initial Breakthroughs
The television first launched in the United States on January 1st, 1994 under the Bloomberg Information TV. The channel got shortened to its current name in 1998.
Soon after Bloomberg's launch, the now-defunct American Independent Network as well as the USA Network, and the E! aired the simulcast of the channel until January 2009,
when the network had expanded its reach on digital cable systems adequately to discontinue the simulcast.
Bloomberg Television time on E! was the most watched period for the network, said by media reports of Nielsen Media Research.
Major improvements made by Bloomberg TV
1-Launch of a graphics package:
The network – in January 2009 – debuted a new graphics package. Before the new graphics applied to all of the network's programs, they were first used and checked on the now-defunct pre-market program, "Starting Bell."
2-Upgrade to programming lineup:
On February 17th, 2009, Bloomberg Television's US network revamped its weekday programming lineup.
3-Launch of another graphics package:
In October 2009, the television debuted another fresh graphics package, which provided an even better viewing experience.
4-Strategic relations with other stations:
Bloomberg TV – in 2011 – announced a strategic finance relationship with Gas Station TV. This was done to deliver personal finance and business news to over 27 million watchers each month at GSTV pumps.
5-Start of HD simulcast:
The television launched the high definition simulcast feed on May 9th, 2011. The Time Warner Cable was the first provider to this HD simulcast.
6-Airing via direct broadcast satellite:
In mid-April 2013, DIRECTV began broadcasting the Bloomberg HD. This resulted in an increased audience share worldwide.
7 Upgrade to HD feed:
Since July 2014, Bloomberg's standard-definition feed appears on a down-scaled version of its native high definition feed. Its 16:9 letterbox picture shows on a 4:3 SD feed.
International versions of Bloomberg (USA)
In February 2009, Bloomberg Television stated that it would stop operating a few of the international variations of the channel. The intent was to place a greater focus on a more international Bloomberg channel.
On March 9th, 2009, the localized channels available in France, Germany, Spain, and Italy ceased operations, prompting the launch of Bloomberg Europe (International). Today, the original pan-European version of Bloomberg can be seen via cable and digital television providers.
Since March 9th, 2009, the channel decides to utilize its existing international production teams in Europe, Hong Kong (Bloomberg Asia) and America. This was intended to add a more global feel to Bloomberg Television.
A synopsis of Bloomberg TV (USA) programming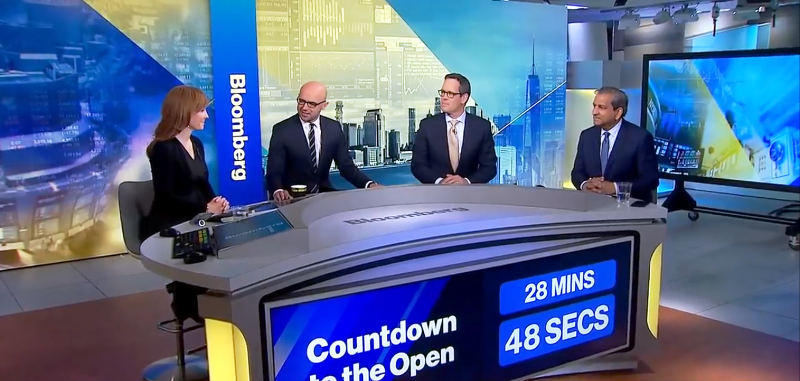 As a division of Bloomberg LP, the Bloomberg TV covers international stories, disseminated through television, radio, terminals, markets, the channel's website, Bloomberg's mobile platforms, and Businessweek.
While the digital offering of the channel is comprehensive, they haven't forgotten about traditional formats and are enhancing the brand's media technology assets by their launching localized versions all over the world.
1- Bloomberg Technology – an American television show featuring personalities, trends, and companies that are transforming the global economy.
2-Taking Stock with Pimm Fox – a TV program on Bloomberg where Pimm advice how to think like a professional investor and unveiled the next big thing.
3- Bloomberg Game Changers – a television series providing an insider's view on world most influential leaders in business, technology, culture, politics, and media.
The series features the career of one person per episode. The intent is to find how he or she was able to rise to such a significant level.
Ratings
As of October 2017, Bloomberg ranked third in Marketing Interactive annual survey of Hong Kong's top TV channels, taking the lead ahead of giants like CNBC, CNN, and BBC.
The Bloomberg Europe headquarters in London has been described as the world's most sustainable office building by renowned assessment experts "BREEAM." Bloomberg London, the channel's European HQ are also scooped the 2018 RIBA Stirling Prize.
Current leadership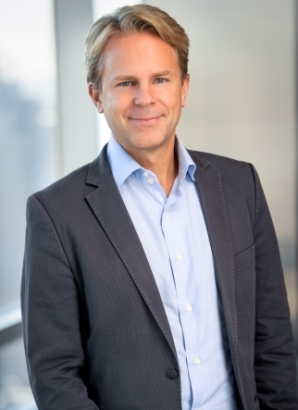 The US broadcasts of the television are directed by Justin Smith, the CEO of Bloomberg Media Group. Smith replaced Andy Lack, who then joined the NBC News and became chairman of it.

Business Programming of Bloomberg TV (U.S.A.)
| No. | Programs | Hosted by |
| --- | --- | --- |
| 1. | Surveillance | Tome Keene and Francine Lacqua |
| 2. | Daybreak Americas | Alix Steel and David Westin |
| 3. | Bloomberg: The Open | Jonathan Ferro |
| 4. | Markets | Vonnie Quinn and Guy Johnson |
| 5. | Balance of Power | David Westin |
| 6. | Bloomberg Markets (Mon-Tues)/Weekly Special Programming (Weds-Fri) | Vonnie Quinn along others |
| 7. | Markets: The Close | Caroline Hyde and Scarlet Fu |
| 8. | What'd You Miss? | Caroline Hyde, Romaine Bostick and Joe Weisenthal |
| 9. | Bloomberg Technology | Emily Chang |
| | | |
Weekly Shows on Bloomberg TV
| No. | Shows | Starred by |
| --- | --- | --- |
| 1. | Best of Bloomberg Technology | Emily Chang |
| 2. | Businessweek | Carol Massar and Jason Kelly |
| 3. | Commodities Edge | Alix Steel |
| 4. | Brilliant Ideas | – |
| 5. | Good Fortunes | Zach Coopersmith |
| 6. | Real Yield | Jonathan Ferro |
| 7. | ETF IQ | Scarlet Fu |
| 8. | Studio 1.0 | Emily Chang |
| 9. | High Flyers | Haslinda Amin |
| 10. | Best of Bloomberg Markets Middle East | Yousef Gamal El-Din or Tracy Alloway |
| 11. | Leaders with Lacqua | Francine Lacqua |
| | | |
| | | |
[/expand]