Climate scientists at the World Economic Forum in Davos, Switzerland have hit back at President Donald Trump, suggesting their role is only to bring evidence of the climate emergency.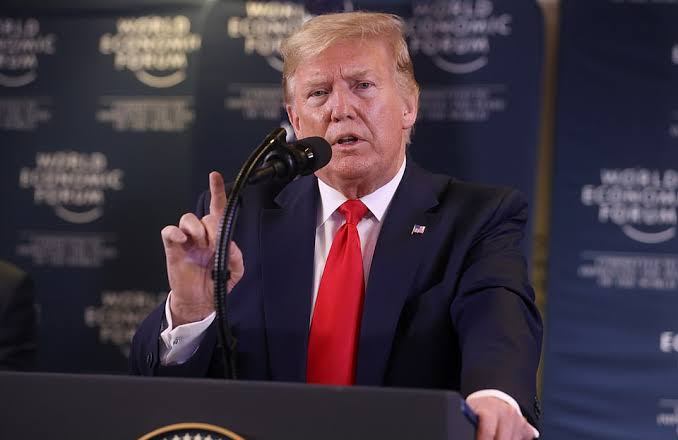 Trump, in a keynote address to participants of the annual conference earlier week, said: "To accept the possibilities of tomorrow, we must reject the perennial prophets of doom."
The U.S. president did not name anybody directly during his address, but he did motivate those in attendance to neglect environmental "alarmists" and their "predictions of the apocalypse."
A rich climate crisis is top of the plan at the forum, which takes place in the Swiss Alpine town Davos.
The event (WEF), which is oftentimes criticized for being out of reliance with reality, has revealed it aims to assist officials and international institutions in keeping an eye on progress toward the U.N.'s Sustainable Development Goals and the Paris Agreement.
"Some might call environment scientists 'prophets of doom'. I don't agree with that – I think we just simply bring the evidence," senior fellow at Lancaster University Gail Whiteman said during a panel sitting on Wednesday.
The forum comes after a 12-month period which observes the hottest years on record for the world's oceans, the second-hottest year for wildfires from the U.S. to the Amazon to Australia and global average temperatures.
The world 'is certainly on fire'
Greta Thunberg – a Swedish climate activist who appeared in the audience for Trump's address on Tuesday – scolded political inaction regarding climate variations this week.
"I have been warned that telling individuals to panic over the climate crisis is a pretty dangerous thing to do. But don't worry, it's okay. Trust me, I've gone through this before, and I can assure you it does not lead to anything,"

Thunberg said on Tuesday.
She added that the world "in case you hadn't noticed, is currently on fire."
Thunberg was come to fame for skipping school every Friday to catch a weekly vigil outside of Swedish Parliament in 2018.
It led an international wave of school strikes – also popular as "Fridays for Future" – with millions of children taking part in rallies worldwide.
"The scientific findings are so crucial when it comes to getting the solution together," said Jeremy Wilkinson, a sea-ice physicist at British Antarctic Survey, spoke to CNBC this week.
"I think as a scientist, you are constantly optimistic but I am even more optimistic now because of the youth movement that has taken place during the last 12 months, Wilkinson said, and added that "I think the movement has actually opened people's eyes to the climate crisis we've got."
"It is up to everyone. We need got to look at the CEOs, we need got to put together the science – the scientific facts are so crucial when it comes to getting the solutions together," Wilkinson described.