Stands for Consumer News and Business Channel – CNBC is a specialized channel that is entirely devoted to the business sector.
It covers trading information issues as well as stock markets all around the world. To its core, the channel is a "financial & trading broadcast outlet" of their respective company– NBCUniversal.
How CNBC was launched?
Started airing on April 17th, 1989, CNBC–as a business trading station–is viewed mostly in the United States and Canada. Aside from being broadcast on cable and satellite TV, the network is also available on satellite radio Sirius.
Read More
CNBC started off as a joint venture between NBC and Cablevision, choosing to headquarter at the Fort Lee, New Jersey.
Two years after its formation, the network acquired its main competitor, the Financial News Network, a shift which genuinely expanded both its workforce and its distribution. Cablevision subsequently sold its stake in CNBC to NBC, giving NBC sole ownership of the business news network.

Currently headquartered in Englewood Cliffs, New Jersey, the Consumer News and Business Network is now reaching to up to more than 95 million households in the U.S.A.
Apart from the domestic U.S. feed, various localized versions of CNBC also exist, serving different regions & countries. NBCUniversal is the owner, or a minority participant, in many of these versions. In 2005, NBCUniversal took the full control of both CNBC Asia and CNBC Europe which were previously operating under a 50% investment from Dow Jones.
CNBC has the audience demographic which resembles a lot with that of the Fox Business Channel. Most of its viewers are upscale, higher educated Americans between the ages of 25 – 54.
CNBC News Programming
The trade & business station of Comcast (owner of NBCUniversal), CNBC features most of its content and resources from "The New York Times" and the "The Wall Street Journal". Both "Times" and "The Journal" have a contract with CNBC to avail of its resources (both reporters and content).
The network also enjoys affiliations with Thomson Reuters (Reuters and Thomson Financial prior to their 2008 merger) that largely provides all the market prices, economic data and other statistics to the very best in the business broadcast–the CNBC.

The business news network of NBCUniversal–CNBC provides a variety of programs throughout the business day. Weekdays are featured by live programming, which usually includes brief as well as comprehensive reports on the U.S. businesses such as updates of stock market indices, any changes in commodities prices, interviews with CEOs & business leaders, and commentary from various prominent investment professionals.
All the business news, stock indices, investigative summaries, infomercials, rolling tickers with share values from AMEX, NYSE, and NASDAQ are available for the audiences on the web portal CNBC.com.
CNBC has for you on its official site those separate U.S. and international editions that specifically broadcast non-business programming not all the time but on a couple of occasions borrowed from NBC including "Late Night with Conan O'Brien," "1 Vs. 100", "Deal or No Deal," and "The Apprentice".
A synopsis of CNBC Programming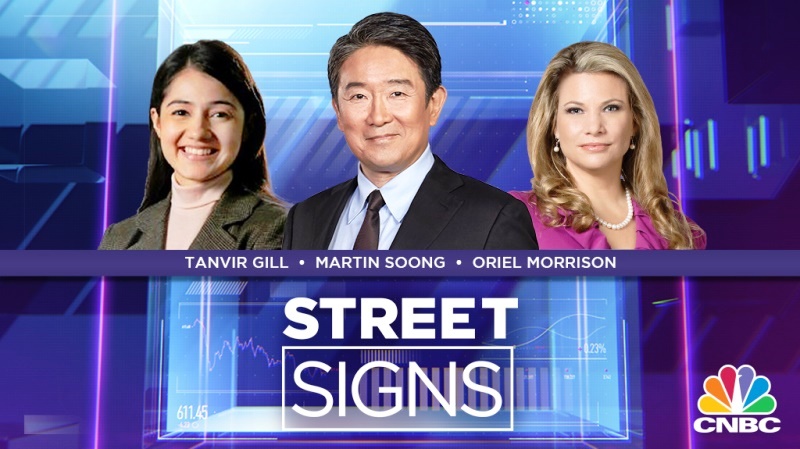 Being a whole platform of business news & updates, CNBC produces and offers quality original programming. Here's a quick synopsis of their best television shows.

The Profit – An American documentary-style reality TV show starring Lebanese-born American businessman, philanthropist, politician, and television personality–Marcus Anthony Lemonis.

In each episode of "The Profit," Marcus offers a capital investment as well as his expertise to any struggling, small-scale business in return of an ownership stake in the company. Once he's working with the related company, he does whatever he thinks is necessary to expand the business and to make a profit for himself – even if it means firing the president.

Closing Bell – An American television program that guides its viewers through the last moments of a business day. The program takes a close-up glance at how the markets are going, what's driving them, and how investors are reacting to them.

Instant analysis of corporate profit reports along with breaking news is also among the mainstream components of the Closing Bell's programming.
Wilfred Frost, along with his on-anchor Sara Eisen, is currently hosting the show.

Billion Dollar Buyer – An American reality show by CNBC featuring Tilman Fertitta's tremendous annual buying power of around $2 billion.

As a chairman and CEO of hospitality company "Landry's Inc," Tilman in his show always look to help small-scale American businesses. In each episode, he spends time with two of the selected small businesses. He samples their products and meets with their owners. After sharing his expertise and pushing for changes to the firms' products, Tilman decides whether to place a substantial purchase order with any of the companies, both or neither.
Some of the other quality programs of the CNBC include "Fast Money," "Squawk Box," "American Greed," etc.
CNBC ratings throughout the years

The network's average daytime viewership reached a 7-year high of 310,000 viewers during the first quarter of 2008. Although the figures were considerably less than what achieved by CNN and Fox News, CNBC Still had a 210% gain in viewership since the beginning of 2005.
The second most profitable of the NBC Universal's thirteen cable channels, CNBC often perceives large spikes in viewership on times of major market moves.
The daytime viewership has rebounded from channel's 2005 low, primetime ratings remain weak relative to those of other news media stations in the U.S. To help raise its primetime ratings, CNBC continues to try and reinvigorate its evening lineup.

When measuring the overall ratings of the network–CNBC claims that its true viewership is considerably higher than what is measured. This is because of most of the demographics, like offices and hotel rooms, are not exclusively covered by Nielsen ratings, hence, considerable viewership in those places remain underrated.

The channel has its presence on the internet via its official website "www.cnbc.com," which is exclusively carrying all the real-time details upon what's happening in business as well as in politics in & outside of the U.S.
The audience of the Consumer News and Business channel can now watch the station on the go using CNBC PRO – a service that started off in 2010, following a collaboration with CarryQuote.
Leadership at CNBC
Mark Hoffman has been the chairman of CNBC since April 2015. He is answerable to Steve Burke, CEO, NBCUniversal.
Sister Channels to CNBC
| No. | Channels |
| --- | --- |
| 1. | CNBC World |
| 2. | MSNBC |
| 3. | NBCSN |
| 4. | NBC |
| 5. | Golf Channel |
| 6. | Euronews |
| 7. | Sky News |
| 8. | Sky TG24 |
| 9. | E! |
Currents Shows on CNBC
| | Programs | Hosted By |
| --- | --- | --- |
| 1. | Street Signs | Joumanna Bercetche |
| 2. | Worldwide Exchange | Brian Sullivan |
| 3. | Squawk Box | Joe Kernen |
| 4. | Squawk on the Street | Carl Quintanilla, David Faber, Jim Cramer and Sara Eisen |
| 5. | Squawk Alley | Carl Quintanilla, Morgan Brennan and Jon Fortt |
| 6. | Fast Money Halftime Report | Scott Wapner |
| 7. | The Exchange | Kelly Evans |
| 8. | Power Lunch | Melissa Lee, Tyler Mathisen and Kelly Evans |
| 9. | Closing Bell | Sara Eisen and Wilfred Frost |
| 10. | Fast Money | Melissa Lee (host), Pete Najarian, Guy Adami, Tim Seymour and Karen Finerman (panelists) |
| 11. | Options Action | Melissa Lee (host), seen on Fridays only |
| 12. | Mad Money | Jim Cramer |
| 13. | CNBC Prime | – |
Availability
1-Cable:-
| Available on most cable systems | Channel slot vary on provider |
| --- | --- |
2-Satellite:-
| Dish Network | Channel 208 (East), Channel 209 (West) |
| --- | --- |
| DirecTV | Channel 355 (East), Channel 356 (West) |
| C-Band | AMC-10, Channel 101 |
| Shaw Direct (Canada) | Channel 504 |
3-Satellite radio:-

4-IPTV:-
| Verizon FiOS | Channel 1216 (HD), Channel 216 (SD) |
| --- | --- |
| AT&T U-verse | Channel 602 (HD), Channel 102 (SD) |
| Bell Fibe TV Canada | Channel 1509 (HD), Channel 509 (SD) |
| CenturyLink Prism TV | Channel 1216 (HD), Channel 216 (SD) |
| Google Fiber | Channel 121 |
| VMedia (Canada) | Channel 79 (SD) |
| Bell Aliant Fibre (Canada) | Channel 236 |
| | |
| | |