Pentagon officials told this Tuesday night that Iran had fired over a dozen ballistic missiles on bases housing the U.S. troops in Iraq. No causalities were reported in the strikes.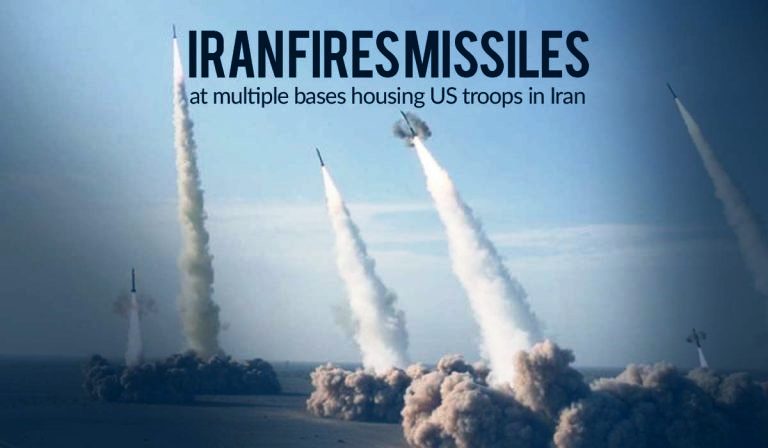 After confirming the incident, White House decided not to come up with a formal address to the nation Tuesday night.
Following the news, the U.S. futures drop on Tuesday night. Futures of Dow Jones Industrial Average plunged, and oil prices surged, however, the U.S. stock continued trading higher Wednesday morning with fall observed in oil prices.
President Donald Trump responded to Tuesday night's missiles attack on Twitter, writing "All is well!"
All is well! Missiles launched from Iran at two military bases located in Iraq. Assessment of casualties & damages taking place now. So far, so good! We have the most powerful and well equipped military anywhere in the world, by far! I will be making a statement tomorrow morning.

— Donald J. Trump (@realDonaldTrump) January 8, 2020
Briefing reports of the attacks, Stephanie Grisham, White House press secretary, said that President "has been informed and is watching the situation closely and consulting with his team of national security members."
Officials gathered at White House Tuesday night; including Vice President Mike Pence, Secretary of Defense Mark Esper, Army Gen, and Mark Milly.
President Trump had a visit of the bases that came under attack on Tuesday night.
After attacking the U.S. bases in Iraq, Iran's Foreign Minister Mohammad Javad Zarif tweeted that "we do not seek escalation or war, but will defend ourselves against any aggression."
"Iran took and concluded proportionate measures in self-defense under Article 52 of U.N. charter targeting base from which cowardly armed attack against our citizens and senior citizens were launched," Zarif tweeted.
Iran took & concluded proportionate measures in self-defense under Article 51 of UN Charter targeting base from which cowardly armed attack against our citizens & senior officials were launched.

We do not seek escalation or war, but will defend ourselves against any aggression.

— Javad Zarif (@JZarif) January 8, 2020
Mike Pence, the Vice President of the United States, briefed House Speaker Nancy Pelosi Tuesday evening on the phone, said the speaker's spokesperson Drew Hammill.
Pelosi wrote on his Twitter account that she was also "closely monitoring the situation."
"We must ensure the security of our service members, including winding-up needless provocations from the Administration and demanding that Iran cease its violence. The U.S. and the world cannot afford a war," Pelosi said.
Joe Biden, the former U.S. Vice President, remarked he would keep off commenting on Tuesday's attack until he got more information, but added: "Jill and I are remembering our troops and Americans overseas in our prayers. And we hope you'll keep them in yours, too."
Jonathan Hoffman, Assistant to the Secretary of Defense for Public Affairs, released the below-mentioned statement after the attacks took place on U.S. bases in Iraq.
"At around 5:30 p.m. (EST) on January 7, Iran fired more than a dozen ballistic missiles against the U.S. military and coalition forces housing in Iraq. It is proved that the missiles were launched from Iranian territory and targeted at least two Iraqi bases carrying U.S. military and coalition personnel at Irbil and Al-Asad. We're working on early battle damage assessments."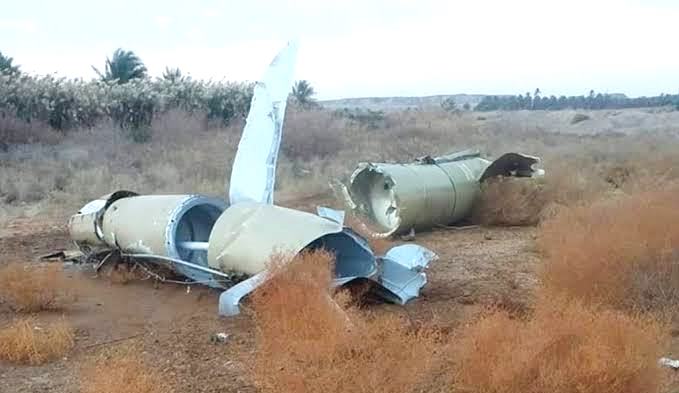 Hours before the missiles attacks occurred, Esper told that the U.S. was not looking to get into a war with Iran, saying "we are not looking to start a war with Iran, but we are prepared to end one, said Esper, also adding Washington wants to see the situation de-escalate.
Iran launched Tuesday night missile strikes amid the U.S. killing of Iranian top general, Qasem Soleimani last week. Tensions escalated in the Middle East after his death, and the U.S. was locked for a response.
Saeed Jalili, Secretary of Iran's Supreme National Security Council, seemed to mock Trump by sharing out a picture of the Iranian flag following Tuesday's strikes. Trump tweeted out a photo of the U.S. flag when he attacked Soleimani.
Early in the day, Secretary of State Mike Pompeo said they "got it right" by assassinating Soleimani.
"It was the right decision," Pompeo stated. "The Department of Defense did an excellent job. And the president had a fully legal, appropriate and a reason as well as a decision that fit perfectly within our agenda in how to tackle the threat of malign activity from Iran more broadly."
Trump has claimed Soleimani was pursuing a big attack on the U.S. assets in the Middle East. He suggested to reporters in the Oval Office that many lives were saved by removing Iranian general. The U.S. he signaled, is prepared for any possible retaliation from Iran.
President Trump tweeted Saturday that he aimed 52 potential targets, many of which are "very important to Iran and the Iranian culture," If Tehran retaliated for the killing.
Trump wrote that if Iran attacks any "Americans or American assets," it "Will be hit very fast and very hard."
He has regularly said he wants to end ongoing U.S. armed conflicts in the region, but his correctives warned assassinating the Iranian general could take even more struggle and loss of life.
"A strike by means of a large handful of ballistic missiles is a sheer display of force and an expression of Iranian military strength, but also reflects their weakness," director of the Missile Defense Project at the Center for Strategic and International Studies, Thomas Karako told CNBC.
"Their developing and diversified missile arsenal poses a genuine threat, but the overall military balance is indeed not in their favor."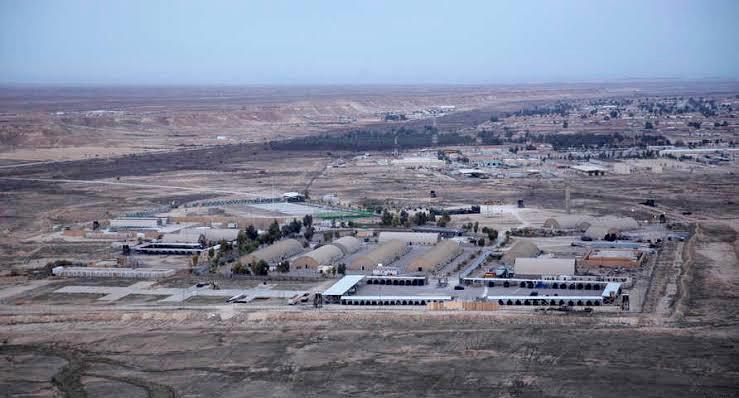 Protracted escalations in the Gulf region could also unsettle global energy markets, as Iran is one of the largest oil producers across the world.
Tensions between Washington and Tehran have escalated amid President Trump's withdrawal from the landmark Iran nuclear deal arranged by the Obama administration.
The 2015 nuclear deal lifted sanctions that mangled Iran's economy and reduced its oil exports roughly to half. Iran – in exchange of sanctions relief – acknowledged limits on its nuclear activity and allowed international inspectors into its facilities.
Iran announced Sunday it would not abide any limits made in the 2015 nuclear agreement on the number of uranium enrichment centrifuges. However, Iranian state-media broadcast said Tehran could be stepped back if Washington removed its sanctions.
Last May, Tehran stopped obeying some commitments in the 2015 nuclear deal after Trump administration in 2018 one-sidedly withdrew from the agreement. Trump ordered the reinforcement of sanctions on Iran that had been lifted in the past in according with the nuclear deal.