More than half of the world's bitcoin miners are in China, but the Chinese authorities have now proposed a severe crackdown on bitcoin trading and mining that could lead to what's being called in crypto circles "the great mining migration." This move is underway now, and it could be revolutionary for Texas.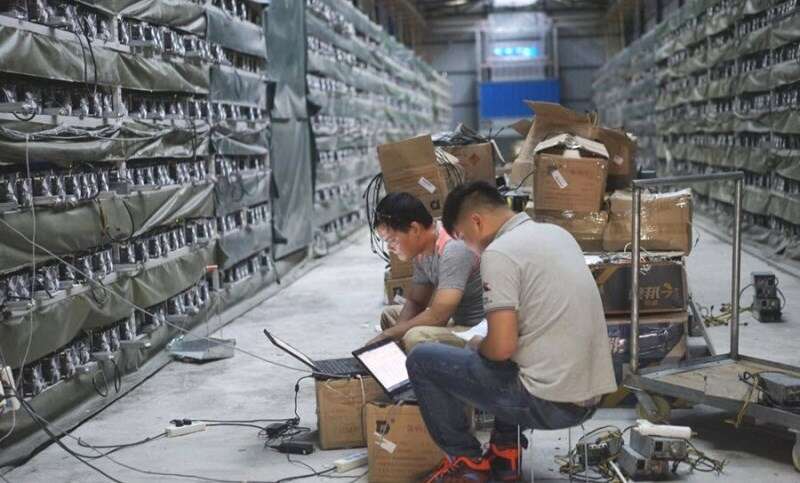 We know crypto mining is a highly energy-consuming process that both produce new coins and manages a log of existing digital tokens' transactions.
What makes Texas ideal for miners is that it has some of the lowest energy prices around the world. With 20% of Texas power coming from wind, the city's share of renewables is improving over time. The deregulated power grid of the city allows customers to choose between different power providers, and importantly, political leaders in Texas seem very welcoming and kind to bitcoin miners to their city full of cheap energy sources.
"You're about to witness a dramatic change over the next few months," said the former security engineer at Gemini crypto exchange, Brandon Arvanaghi.
"In Texas, we've governors like Greg Abbot who are encouraging mining. It's going to be incredible as we're going to see a new industry in the United States," Arvanaghi added.
Data on mining powers' global distribution is not yet available, but estimates have displayed that 65% to 75% of the bitcoin mining is taking place in China – typically in four Chinese provinces: Inner Mongolia, Xinjiang, Yunnan, and Sichuan. The hydropower of Yunnan and Sichuan make them renewable energy hubs, while Inner Mongolia and Xinjiang are home to many coal plants.
China's crackdown on crypto miners has already begun in the region of Inner Mongolia before May. Failure in accomplishing climate targets made Beijing ask province leaders to give bitcoin miners two months to clear out.
Well, it is not currently clear how China will manage the next steps, a phased rollout is possible. "It appears like we'll have an actual implementation of the policy statement in a considerably short period of time," said Nic Carter, founding partner for Castle Island Ventures.
Hashrate is the term used in the Bitcoin industry to define the total computing powers of all the miners in the worldwide bitcoin network.
"Drop in the hashrate indicates that installations in China are being turned off across the country," said Carter, who also anticipates that about 50% to 60% of bitcoin's total hashrate will soon no longer remain in China.
Chinese announcement about bitcoin miners is not yet cemented in the policies, and it appears that miners like Alejandro De La Torre would not make an exit with losses.
De La Torre, the appointed vice president of mining pool Poolin in Hong Kong, said that we're tired of facing a sort of new ban coming from China every new year. "Therefore, we're looking to expand our overall mining hashrate, and that's the reason we are moving to countries like Canada and the United States."
"One of the good things about bitcoin that is underestimated by most of the pessimists is that it is a moveable market. For example, you can take it right to the source of energy," said Upstream Data founder, Steve Barbour. Upstream Data is a company involved in the production and supply of portable mining solutions for gas and oil facilities.
That believed, the miners' migration won't be sudden, in part, because miners will require some time to either transfer their machines out of China or liquidate their assets and establish new setups elsewhere.
Top migrating destinations for Chinese bitcoin miners
Bitcoin miners at scale are incentivized to move to regions with the cheapest source of power around the world.
The miners that are domiciled in China are looking to the U.S., Eastern Europe, Northern Europe, and Central Asia, according to analysts.
One likely destination for Chinese bitcoin miners is their neighbor, Kazakhstan. The country has a cheap and abundant energy supply due to its coal mines. Also, the country's relatively lax attitude towards building can help immigrant miners construct physical setups in a short period of time.
The owner of Xive, a company that offers both hosting services and specialized equipment to miners, revealed that a large number of Chinese miners have called him to ask about the relocation choices, ranging from operations with 15 rigs to thousands.
Although Kazakhstan is a highly likely destination for Chinese miners, an exodus to the west remains to be seen.
Arvanaghi sees North America picking up pace with the hashrate over the next few months. He says Texas is the best place to start up a mining business as the city has some of the very low-priced electricity not just in the U.S. but in the world. An estimated $30 million to $40 million are enough to make you a premier miner in the Texas, United States, he said.
Wyoming is the second-best choice for the world bitcoin miners. The city has pro-bitcoin policies and could be another mining destination, as per the predictions of Arvanaghi.
Whether it is Texas or Wyoming, there exist a few limitations to the United States becoming a mining destination for global bitcoin miners. One problem is the likely delay in the completion of the physical infrastructure needed to host miners.
It may take up to nine months to complete the infrastructure for the immigrant miners and the U.S. perhaps cannot be extra quick in terms of onshoring stray miners.
Another difficulty that can limit United States' chances is the lack of shipping containers, thanks to the blows of the Covid pandemic.
The reliability of the Texas power grid is probably the most important question yet to be answered in terms of Chinese bitcoin miners' migration to the United States. A storm during early 2021 has ruined large swaths of the state and reinitiated a discussion over whether the state should go for a winter-proof of its systems, a project that could potentially affect fees and taxes for those hoping to tap into Texas' power grid.
What will be next for bitcoin mining?
For the time being, there is not much mining capacity across the world that can manage the Chinese miner displacement. While the miners hassle to get a new home, we might see hashrate stay offline. That would mean all the remaining miners stay profitable for a while.