The U.S.-

China

trade competition took investors' attention during much of 2019, but that will likely to get overshadowed by escalations between Iran and the U.S. current year, predicted a political risk consultant this Monday.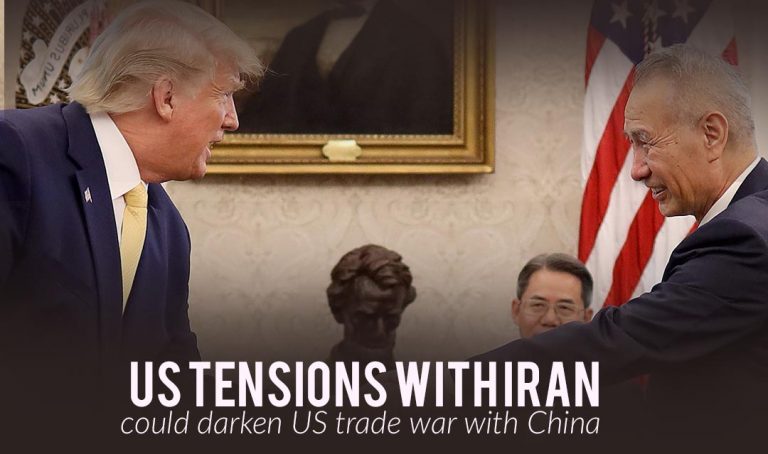 "I personally think Iran is going to be a more focused issue for investors this year than China-U.S.," director of Alavan Business Advisory, Alastair Newton told CNBC.
Newton in his statement predicted more retaliation from Iran after Tehran launched missiles at Iraqi bases housing U.S. troops last week in revenge for the U.S. killing of Iran's top general Qasem Soleimani.
Newton didn't surely predict how Iran could retaliate in future, but other experts have expressed that Iran's future moves could take in aggression by Iranian proxy groups in the region and cyberattacks.
According to Newton, relationships between Iran and the U.S. are "just going from bad to worse," and there have been no clues about these two countries could turn to diplomacy to mutually resolve their conflict. Alastair Newton comment came as President Donald Trump tweeted that he "couldn't care less" if Iran decides to negotiate.
Tehran would not want to negotiate with Trump either, said Newton.
National Security Adviser suggested today that sanctions & protests have Iran "choked off", will force them to negotiate. Actually, I couldn't care less if they negotiate. Will be totally up to them but, no nuclear weapons and "don't kill your protesters."

— Donald J. Trump (@realDonaldTrump) January 12, 2020

Alastair Newton further discussed his anticipation, saying Iranian authorities "are not going to talk with Donald Trump; instead they will hope Donald Trump is defeated" in this year's U.S. presidential election and they face a Democratic Party administration to deal with, Newton added.
Iran still a significant threat
By all means, Iran stays a "significant threat" in the Middle East, even with street protests that broken out Saturday after the Iranian military confessed it had unintentionally shot down a Ukrainian airliner, killing all 176 people on-board.
"There's should be no uncertainty … that authorities will crack down if they realize that the regime is facing a genuine threat," Newton said. He pointed out that the Iranian regime has a previous record of "ruthlessly putting down protests" and will do so another time if required.
Alastair Newton explained that the downing of the Ukrainian passenger aircraft could end in a leadership adjustment within Iran's Islamic Revolutionary Guard Corps, allowing the opportunity for a younger generation of officers trained by Soleimani to take over.
Qasem Soleimani was "a particularly ruthless personality" but "outstandingly good" in military affairs, Newton said. He told CNBC that younger officers who have modeled themselves after Soleimani could come to the scene fairly quickly, enabling the elite Quds Force to bounce back.
Overall "I think Iran's Foreign Legion … still remains a significant threat in the region, seeking country's long-standing objectives," he said.