Oil prices surged 3% this Friday after Pentagon announced the killing of Iran's top general in an airstrike made by the U.S. in Baghdad.
The event raised concerns over further escalation of conflict between the two countries could lead to disrupting energy crisis in the region.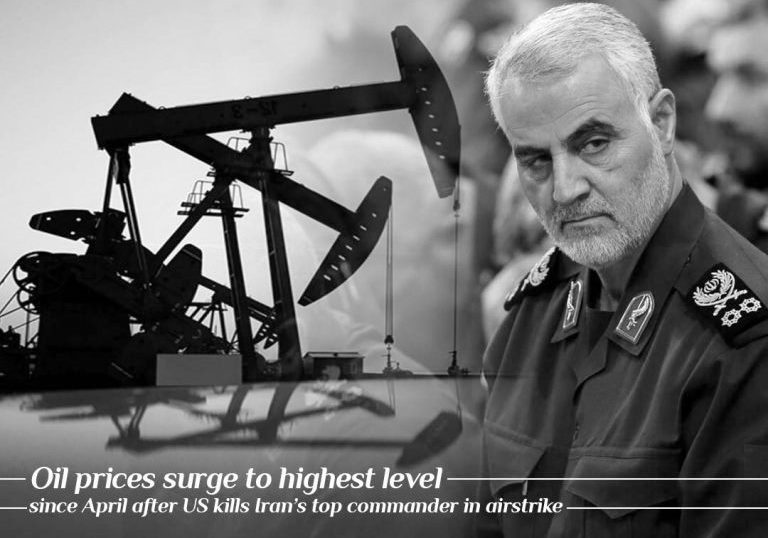 The U.S. Department of Defense, in their part, justified Soleimani's killing as "decisive defense action to protect U.S. personnel abroad." It was a directive from the U.S. president, says the DOD.
Global benchmark "Brent Crude" gained 3.6% or $2.42 to trade at $68.67, after earlier trading as high as $69.50. The U.S. West Texas Intermediate (WTI) gained 3%, or $1.87, to settle at $63.05 per barrel. WTI traded at $64.09 early in the session, its highest level since April.
Mathew Bey, the senior global analysts at Stratfor, talked on CNBC over ongoing escalation between the U.S. and Iran, saying "Iran is likely to return to backing strikes on oil infrastructure in the Persian Gulf and the rest of the Middle East."
"Tehran could also revise strikes on Saudi Arabia's oil infrastructure in case of escalation, and if it happens, it will take months for Saudi Arabia to rebuild their assets."
The attacked Iranian general Qasem Soleimani, who led a special forces unit of Iran's elite Revolutionary Guards, regarded as a key figure in Iranian politics and has been blamed responsible for this week's attack on the U.S. embassy in Baghdad.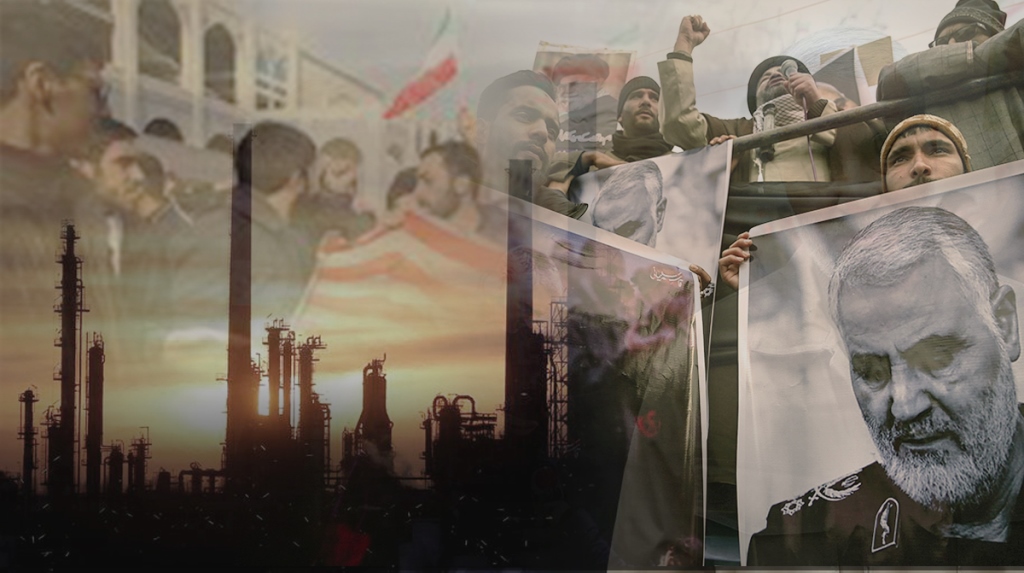 "It's been a knee jerk reaction since everybody is questioning how is Iran going to retaliate, and I suppose that's the reason why we've seen prices jump 3, 4%," Energy Aspects' Amrita Sen said this Friday while she was talking on CNBC's "Worldwide Exchange."
Sen explained what could be a further impact of US-Iran conflict on oil prices in global markets; "It may take some for Iran to retaliate, but in the meantime, oil prices might give back some of its gains, Sen said.
Foreign Minister of Iran, Mohammad Javad Zarif about the U.S. attack
Iran, to their part, has vowed to respond against the U.S., as Iranian Foreign Minister Mohammad Javad Zarif tweeted that "the U.S. bears responsibility for all consequences of its rogue adventurism."
The US' act of international terrorism, targeting & assassinating General Soleimani—THE most effective force fighting Daesh (ISIS), Al Nusrah, Al Qaeda et al—is extremely dangerous & a foolish escalation.

The US bears responsibility for all consequences of its rogue adventurism.

— Javad Zarif (@JZarif) January 3, 2020
Hassan Rouhani About U.S. Attack
Statements released by the Iranian President and Defense Minister reflected Iran's intentions to execute revenge-based strikes against the U.S. military groups employed across the Middle East.
The flag of General Soleimani in defense of the country's territorial integrity and the fight against terrorism and extremism in the region will be raised, and the path of resistance to US excesses will continue. The great nation of Iran will take revenge for this heinous crime.

— Hassan Rouhani (@HassanRouhani) January 3, 2020

The airstrike took place at the time when tensions were already mounting after a New Year's Eve attack on the U.S. embassy in Baghdad found conducted by the Iran-backed militias. The two-day embassy attack resulted in the deployment of an additional 750 U.S. soldiers to the Middle East.
Read Also: Does Iran afford a war with the U.S.?
Role of Drone Bombings on Saudi Oil Facilities
The attack on Qasem Soleimani comes following a particularly strong fourth quarter for oil, which saw OPEC+ declare deeper-than expected production cuts in December, and after drone bombings on Saudi Arabia's Khurais and Abqaiq, oil facilities rocked international markets.
Following that attack, Brent and WTI both surged about 15%.
In December, WTI gained nearly 10.68%, its best since January 2019. It gained around 12.93% for the quarter. Overall, the West Texas intermediate gain of 34.46% for the year remained its best since 2016.
Bent gained 5.7% in the same December. Its gain for the quarter was 8.59%. Bent also observed it best year since 2016, gaining 22.68%.
Ed Morse, Citi's global head of commodity research, wrote in a note this Friday that "the focus of markets short-term is rationally the risk of military retaliation from Iran in a market that has become inherently bullish."
The Street is keeping an eye for any potential ramifications in the region's other oil-rich monarchies, including Iraq.
Iraq's Oil Minister Jabbar Alluaibi said on Friday that production and export stay unaffected, according to a report by Reuters.
Head of the global commodity strategy at RBC Markets, Helima Croft told via email: "This takes us to the precipice of a full-blown firing war with Iran, not a shadow war or a proxy war."
"It's almost impossible to overstate the consequences of this event," Croft added.
In a separate statement, the Energy Information Administration of the U.S. said their inventories fallen by 11.5 million barrels for the week ending December 27.
While observing the scenario of any armed-escalation between Iran and the U.S., analysts have been anticipating a further decline of nearly 5.5 million barrels. However, the public announcement of this report was delayed, and expected to be delivered after the holiday.